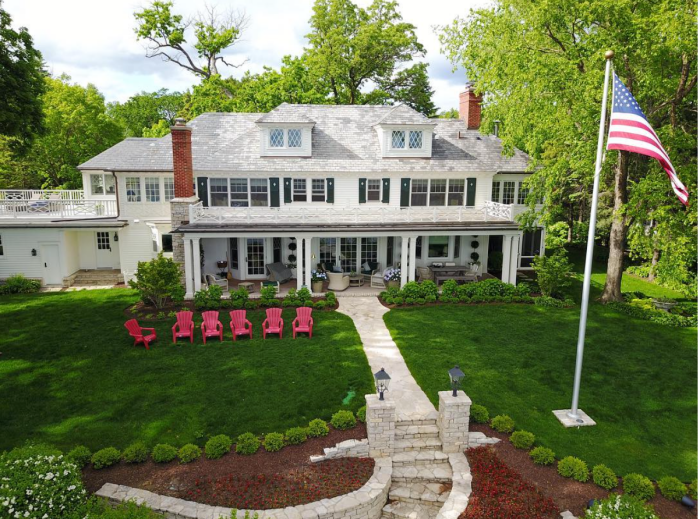 This is a repeat Feature Friday, but so good this time of year. Enjoy Sweet Shady Lane all over again! This was originally published in 2018.
*********************************************
Happy Friday friends!
If you love New England, today's Feature Friday is influenced heavily by Nantucket style with nautical influences, which makes sense since she lives on a lake. Meet Heather with Sweet Shady Lane. I first saw her on Instagram, discovered she has a blog (which isn't really updated in awhile, she spends her time on Instagram), and I just love her style! If ever there was a style that I would want to emulate, it would be the vintage, classic style of Nantucket and New England. That style is my most favorite and I definitely have an affinity for classic and traditional mixed in this way. Lots of blue and white, antiques, vintage collectibles, just a beautiful way to live. I asked Heather if I could share her home with you and she agreed, so I'm so happy to feature her today. You will fall in love with her home, named Mona Bina, meaning Home for all.
The post Feature Friday: Sweet Shady Lane appeared first on Southern Hospitality.
Article Courtesy of SouthernHospitalityBlog.com