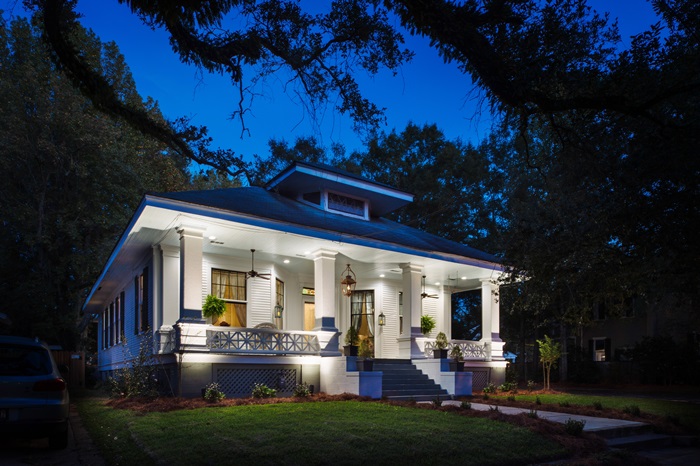 I'm sharing a previous Feature Friday today, a fun event I took part in several years ago in Mobile, AL, the Southern Romance house. Enjoy it all over again, it's a beautifully restored house!
***************************************************
Today's Feature Friday is really special. I shared the porch of this magnificent home yesterday, but the final reveal of the interior of this home is another big part of the Southern Romance story. Esther, the CEO of Phantom Screens, bought this house from the Ford family and after an 18 month journey of renovation, the house is finished. We were all wondering what she was going to do with the house and the last video of the series on videos, it was shared that she is keeping her beautiful home. I can't blame her a bit! After working on a house like this for so many months and pouring her heart and soul into it, I'm so glad she is keeping it in her family and she will vacation in Mobile from Canada for years to come.
If you get the chance, you will LOVE watching all the videos of the progress of this house renovation. They did a fantastic job sharing and capturing it all.
The post Feature Friday: The Morgan-Ford House Mobile AL appeared first on Southern Hospitality.
Article Courtesy of SouthernHospitalityBlog.com